Hey everyone, I have a question pertaining to Asia. This might be a little lengthy, so excuse me for that, and I notice the community rules warn against posting too much about your own life, but I felt that a little context would be necessary for my question to make any sense. I have been investigating the possibility of spending my next vacation traveling around Southeast Asia, and considering that individuals with personal experience of the area would be the most trustworthy sources of information, I decided to ask some Asian friends of mine a few questions. The first guy I talked to was my friend Sam, who as you might guess from his name was not born in China. His parents and all the other family members I've heard him mention are quite definitely native Chinese though, and he visits them from time to time, so I figured he would be a good person to ask. Anyway, after giving me information about where to get the best food, see the most beautiful landscapes, and so on, he pointed me to his aunt Li who actually lives there.
In the course of a discussion of Chinese cuisine, in which she mostly confirmed Sam's views on the subject, she mentioned a province which, to my ears at least, sounded like "Long Dong." She certainly had a thick Chinese accent, so I thought at first I might have misheard her. I didn't want to press the point, because I figured it wouldn't be polite in any culture to discuss penises (or their length) with elderly strangers. I also felt like I would come off as an ignorant and/or culturally insensitive American bringing up the point, and my interpretation of the name, with Sam. So I called up my friend Rachel, who is half Thai, and has certainly been to southern China on vacations with her Thai family members. Although this one question was definitely dominant in my thoughts, I didn't want to sound as if the point of the call was something along the lines of "haha you Asians and your crazy moon-language," so I asked a bunch of other touristy questions, honestly not listening very closely to the answers. I felt like I couldn't frame the question directly without sounding insensitive to what I was suspecting could be traditional Chinese breeding practices, so I reoriented the discussion towards, again, Chinese food, and asked where I could get the best beef balls, something I remembered being mentioned in connection with the province in question. I was afraid for a moment this was a stupid question, because they're just balls of pulverized beef, right? How different could they be from place to place? But she immediately, and with no hint of humor, answered, "Long Dong province," and went on to say that the food from that province might be familiar to me as it was often duplicated in Chinese restaurants in other countries, more so than many other Chinese provincial styles. I was tempted to ask for the spelling to confirm but really, any 12-year-old can spell "long dong," and quite a lot of them do, from what I hear from my friends in the teaching profession. Anyway, I felt like I couldn't press the point without coming off as what I believe they are calling "profoundly special" these days, so I made some more touristy chatter and ended the conversation.
Were Rachel, Sam, and his aunt conspiring to make an ass of me? That was my suspicion but I immediately dismissed it as paranoid, and certainly likely to appear as such to them, especially considering that as far as I know Sam and Rachel don't know each other. So I haven't brought it up again, and so far (although this was only a couple of days ago) neither have they.
I have heard about some pretty extreme social engineering efforts in China, but am a little offended that they would actually segregate people by penis size. Even if this is not exactly what is going on, it seemed absurd that such a name could persist in modern times; I imagine tourists would probably be either offended or disappointed, upon discovering the actual situation there. I am not sure I really want to google this, since on our home computer we don't clear the search history that often (this is my wife's idea of a clever way to check on what our kids are looking at) and the same is true of the computers at work, the "misuse" of which my boss is a bit anal about. Can anyone here enlighten me?
belovedjulia
is the Official Community of our precious blue-eyed blondie JULIA who can speak and understand Tagalog fluently.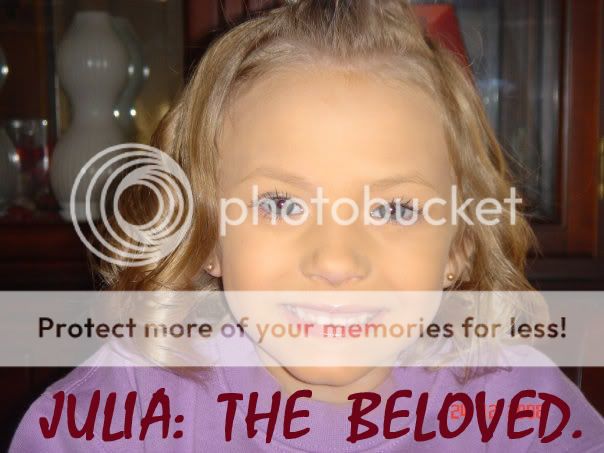 Lots of lovely frocks and gorgeous tops @ reasonable prices.



Please visit us at loef.wordpress.com for more!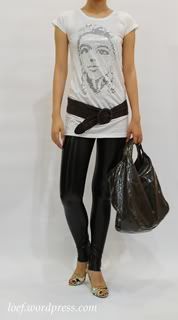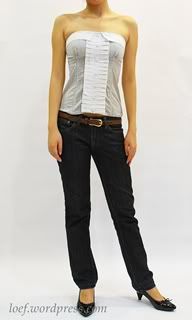 Would you like to look like a

hot and glam party queen

? Or would you prefer to look

sweet, simple yet undeniable stylish

? What about being one of the most

sophisticated ladies

walking along the streets? Or perhaps

funky with panache

?

Look no further! At loef.wordpress.com , we offer you an

extensive range of clothes

be it office wear, casual or glamorous party wear for you to look effortlessly stylish. The best thing is

you wouldn't feel the pinch

because our price is so good. C'mon take a look. You wouldn't be disappointed. I promise.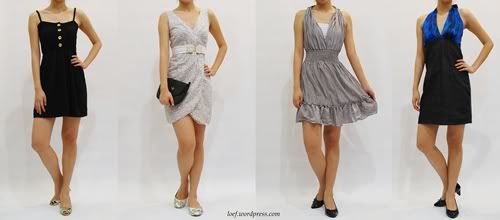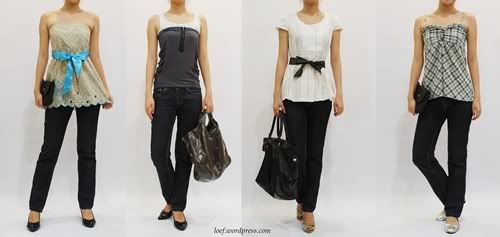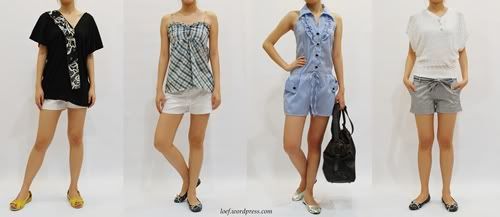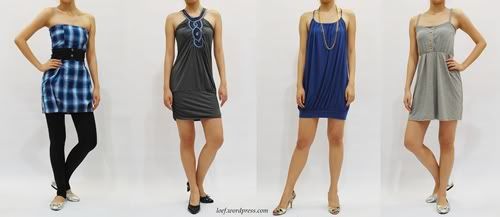 loef.wordpress.com
High Street Fashion that doesn't break the bank
To everyone who is going to be in New York City this summer and don't really have plans, come join
Chinatown Youth Initiatives
! It's a for-youth-by-youth program, meaning the participants are generally high schoolers, and the curriculum is led by high school seniors and college students. It's a really amazing program, learn more about it and consider joining!
Chinatown Youth Initiatives is a youth-led organization based in Manhattan's Chinatown. Our motto is "
Exploration. Education. Empowerment
." The goal of CYI is to get high school students across the city involved with community issues, specifically Chinatown and the Asian-American community. Programs affiliated with CYI include: Chinatown Literacy Project, Chinatown Beautification Day, and Summer Leadership Institute.
Summer Leadership Institute
is a weekly program starting from the end of June until August. Participants meet for workshops every Saturday for the duration of the program. These workshops are centered around social issues, ranging from the gentrification of Chinatown to gender and sex identity. We expose our participants to aspects of Asian-American history that are not usually covered in academic curriculums and current events that are not widely publicized. In doing so, we encourage our members to think critically of the social and political implications, and how they may have still have effects on present culture today. We also encourage our participants to brainstorm how, as young students, they can tackle these issues and become effective members of the community.
It may seem as if it sounds like it's all work and no fun, but in fact, it's a great chance to meet new friends, get free food, and enjoy games. The summer goes by really fast, and before you know it, you won't want to leave!
If you or anyone else have any questions, please feel free to visit our website is
www.cyinyc.org
. For more information about the
Summer Leadership Institute
, visit
http://cyinyc.org/news/?p=104
. The application is already attached as a PDF or Word.
Looking forward to meeting you guys!
Hey all!
Hello! First of all, I am not Asian - I hope that's okay that I'm posting here anyway. My name is Jennifer and I'm a graduate student getting my degree in Christian Counseling. I'm currently taking a class in cross-cultural counseling, and I have been asked to interview some peole from one culture and present my findings in class - our goal in the class is to better understand how to reach out to the different cultures in America through our counseling. I have decided to focus my presentation on the Asian-American culture, so I was hoping that some of you might be willing to help me out. I would really, really appreciate it if any of you would be willing to fill out this survey and e-mail it back to me. Is anyone interested? Pretty please?


I'm doing a group project in a public speaking class & my section is Asian foods. Sounds harder than I thought it would be since. I just wanted to bring in some sweet rice! But yeah, if any of you just happen to be an expert in overall Asian cuisine, your input would be very much appreciated. Or if you just want to tell me your favorite food from your culture, that would be appreciated too! I just like asking people rather than just researching & randomly picking foods without having ever eating them or anything.


Thanks!


Hello all,
Current Mood:

hungry

Current Music:

Nightmare "The World"
Today, Tuesday, 24th March 2009, is the first launch of flight from Bandung to Singapore ( BDO-SIN) held by a Singapore Low Cost Carrier, Air Asia. The flight from Husein Sastranegara Airport will be once a day at 10.15 Western Indonesia Time by using Boeing 737 with capacity for 148 passengers. The ticket price of BDO-SIN is quite inexpensive, approximately IDR 594.000,00.
BDO-SIN route is as the next follow-up on the success of mutual cooperation between Air Asia and Husein Airport of opening flight route Bandung – Kualalumpur ( BDO–KUL ), said Mr. Dharmadi, the President Director of Air Asia. Having succeed in flight BDO-KUL, it is a good opportunity for Air Asia to open other new route from Bandung. Air Asia will increase flight frequency for route BDO-KUL from twice to three times a day, and following later for route BDO-SIN from once to twice a day.
Since the opening of BDO-KUL route in 2007, the visitor from Kualalumpur to Bandung vise versa has reached 5% of 2.5 million passenger of Air Asia for the whole routes. By the expansion of this flight route, the visitor to Bandung is expected to increase. Meanwhile according to the field observation today, the passenger of first flight BDO-SIN has reached 110 persons.
(FKY for
http://www.visitbandung.net
)
http://www.youtube.com/watch?v=wYTwh2HemjI
.
Sunda, opening to the public on Monday, March 9 at 110 W. Illinois in River North, is at the vanguard of America's New-Asian cuisine movement. Helmed by renowned Executive Chef Rodelio Aglibot, known as the "Food Buddha" to international media, Sunda showcases contemporary and progressive interpretations of traditional dishes from Japan, China, Vietnam, Cambodia, Indonesia, Thailand, the Philippines and the rest of the Southeast Asian Island region. The surprising, simple, flavorful dishes are served and shared while a full sushi bar will service an assortment of sushi, sashimi and nigiri options. Sunda's beverage program revolves around a progressive list of premium sakes, an assembly of Asian beers, a well-rounded list of Champagnes, sparkling wines, white wines and red wines and an ever-changing seasonal cocktail list. The chic space, designed by award-winning restaurant and hotel designer Tony Chi, seats more than 200 guests and is a spectacular combination of innovative yet comforting design in which delicious authentic New Asian cuisine is served at accommodating prices, where each guest can choose the level of their dining experience from a myriad of menu options.
"
http://www.youtube.com/watch?v=wYTwh2HemjI
<3cara
I thought you might like to see this video produced for the soon-to-open New Asian restaurant Sunda. Click the image below or go directly to